Deep Learning for GENERAL
Deep Learning for GENERAL:JDLA Certificate Examination
| | |
| --- | --- |
| For: | Certifying individuals who are capable of applying their knowledge on Deep Learning in actual business environments |
| Date&Time: | 2021 January 30 (Sat.) 2pm-4pm (JST) |
| Fee: | US$100 (US$50 for students) *Credit card payment only |
| Format: | Online, approx. 220 multiple-choice questions (120 min.) |
| Exam Scope: | As found in the syllabus |
| Entry Period: | 2020 December 22 (Tue.) 1pm – 2021 January 27 (Wed.) 5pm (JST) |
JDLA's one of its missions is to cultivate talents (general practitioners and engineers) that are capable of applying their Deep Learning knowledge and expertise to bring business successes.
Deep Learning for GENERAL : JDLA Certificate (G-Certificate) is an industry/academia/public sector endorsed certificate exam taken already by 47,375 people in Japan (as of 2020 December) and has been certifying people who have the basic knowledge and the ability/expertise to determine appropriate application of deep learning in actual businesses.
Those who G-certified (31,659) along with the E-certifified (1,660) are together forming a community of 33,355 deep learning evangelists (CDLE: community of deep learning evangelists) and various activities including hackathons and study sessions are running actively in the community.
Now, the G-certificate exam is available globally for the first time.
Syllabus
Artificial Intelligence: What is AI?
Artificial Intelligence: Basics
Exploration and Reasoning, Knowledge Representation, Machine Learning, Deep Learning
Artificial Intelligence: Issues and Discussions
Toy Problem, Frame Problem, Weak AI, Strong AI, Embodiment, Symbol Grounding Problem, Feature Engineering, Turing Test, Singularity
Machine Learning: Methods
Typical Methods, Data Handling, and others

Deep Learning: Overview
Neural Networks and Deep Learning, Common Issues in Neural Network Implementations, Deep Learning Approaches, Data Volume for Deep Learning, CPU and GPU
Deep Learning: Methods
Activation Function, Learning Rate Optimization, CNN, RNN, Deep Reinforcement Learning, Deep Generative Model

Deep Learning: Research Topics
Image Recognition, Natural Language Processing, Speech Processing, Robotics (Reinforcement Learning), Multi-modal
Deep Learning: Applications
Industrial Applications, Law, Ethics, Current Debates
For Who?
For anybody and everybody!
e.g.
Business professionals: who wish to have a clear understanding of what deep learning is capable of.
Students: who wish to increase visibility in what will be possible in years to come.
Fresh to junior engineers: who wish to increase exposure to opportunities created in our deep learning community.
Past Examination Results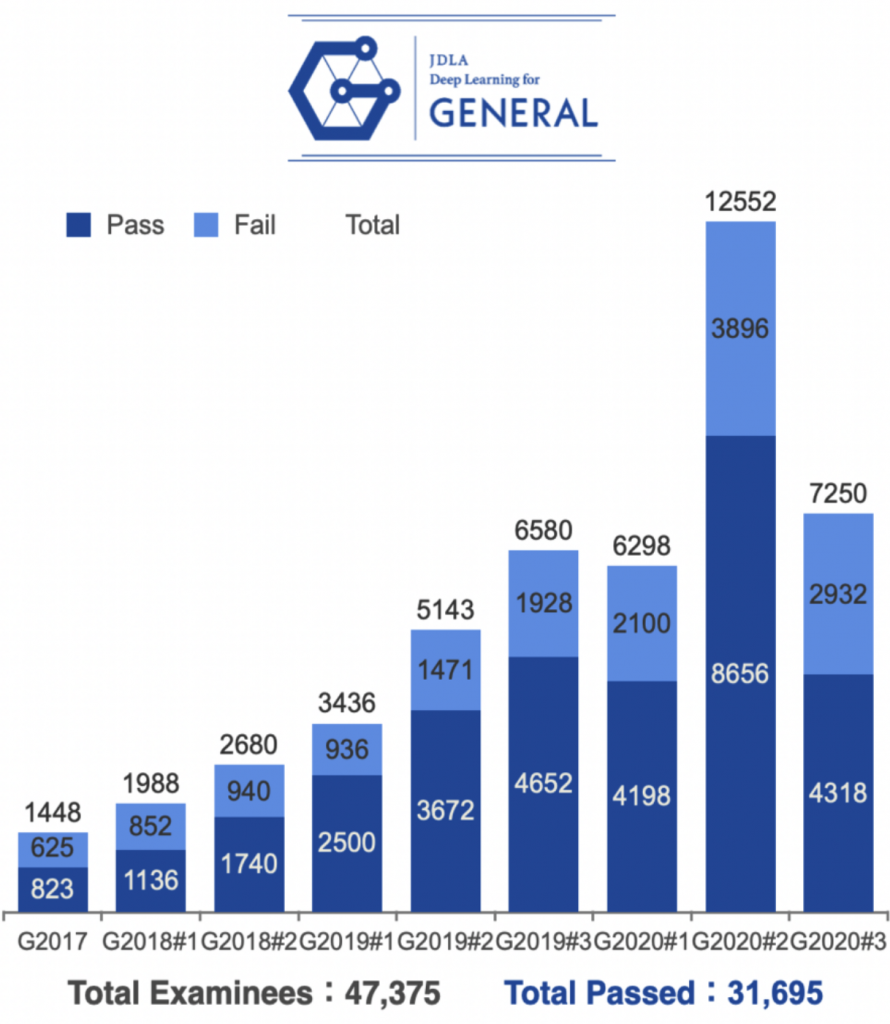 Past Examinees Profiles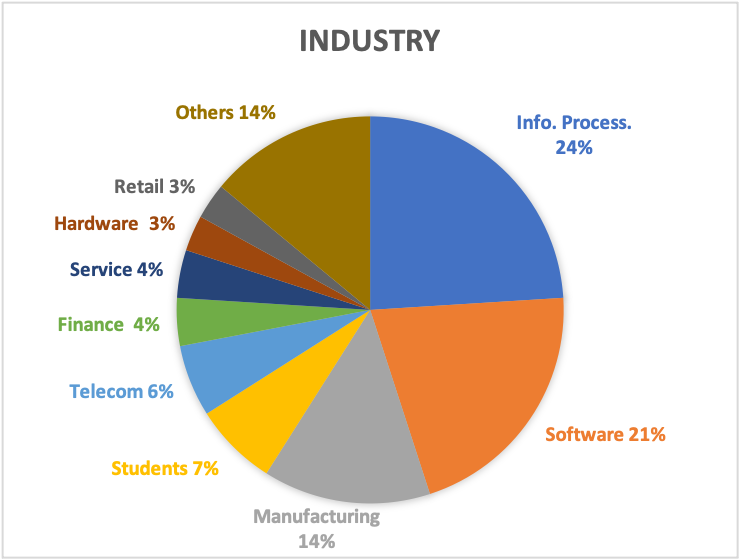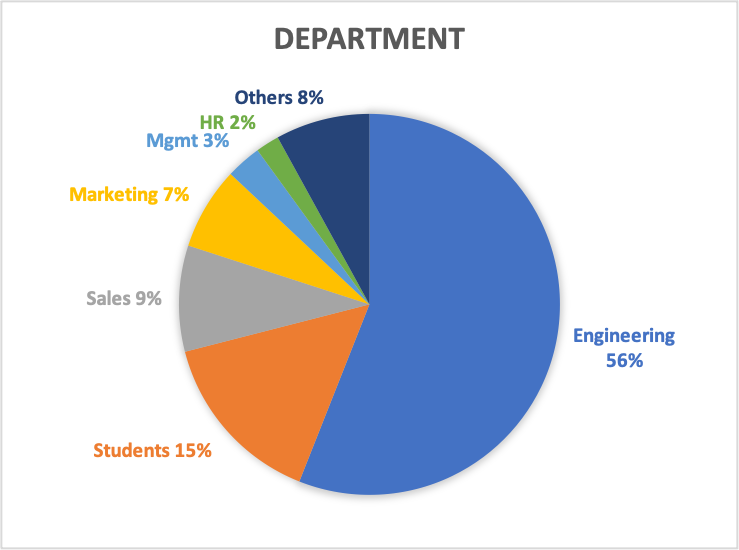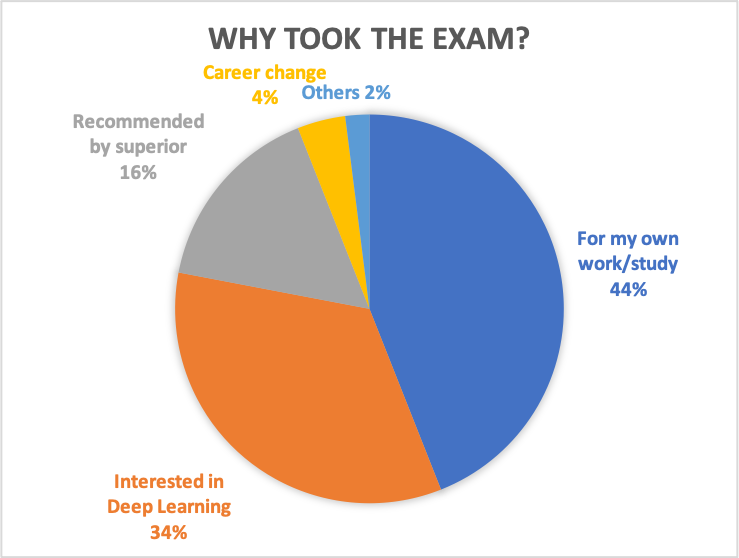 Company Endorsements
Corporate Group Entry Companies
NRI System Techno Co., Ltd. / NTT Communications Co., Ltd. / KDDI Technology Co., Ltd. / Stitch Co., Ltd. / Japan Oil, Gas and Metals National Corporation / Tokio Marine & Nichido Systems Co., Ltd. / Panasonic Solution Technologies Co., Ltd. / Hitachi Systems, Ltd. / Marui Group Co., Ltd. / YASKAWA Electric Corporation
Company providing exam fee subsidy to their employees
NTT Docomo Inc.
Endorsing Comments
NTT Communications Co., Ltd.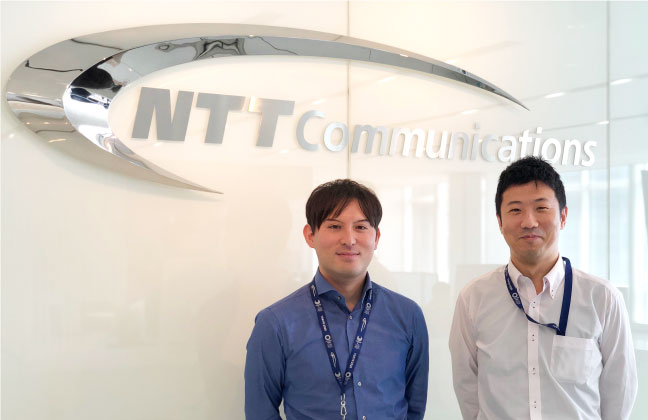 【Mr.Tsubota】
Our ICT Consulting Dept. has been investing in developing talents who can provide consultative proposals on Digital Transformation (DX) in the coming AI-native Era. Those members who went through the G-Certificate examination process gained highly practical knowledge not just on what's possible in AI-leveraging business transformation, but also on what needs to be considered in terms of security and cloud infrastructure in AI application. Such knowledge has been a vital added-value in our discussion with our clients.
【Mr. Yamamoto】
I believe what's covered in G-Certificate is the exact kind of knowledge project managers and solution architects need to have in order to solve management issues of our clients. The knowledge learned in the G-Certificate exam will be the foundation and by further acquiring analysis/implementation skill-set essential to data utilization, I would like to further contribute to materialising our clients' DXs.
* DX = Digital transformation
NRI System Techno Co., Ltd.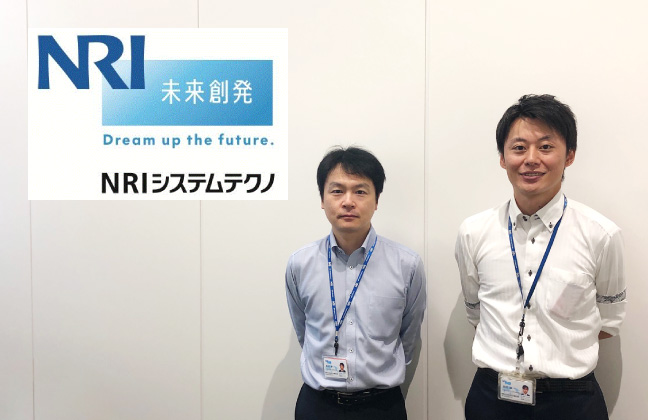 Our company, NRI System Techno, has been sending our engineers since 2018 to take the JDLA E-Certificate (Deep Learning for ENGINEER) as a part of their training.
In that process, we have come to think more and more strongly that it is vital for them to be able to see and think how the technology can be connected to and be a use in business conduct, in order for them to expand their opportunities to use their acquired skills.
That is why we have started to endorse taking the JDLA G-Certificate as well to them since 2019.
Originally, we were expecting our young engineers to be taking up the opportunity, but to our surprise, we are getting many of our executives, managers, and project leaders actively taking on this challenge.
Account managers and project managers getting Deep Learning knowledge creates great potential for us to be able to propose highly specific and feasible proposals which meet our clients' needs pin-pointedly.
Managers who have a deep understanding of clients' businesses are also helped greatly by becoming G-certified because they now have much better visibility in how the technology can be value to the client and how it can be implemented and fully-utilized.
We expect young engineers to use the G-certificate exam as a vantage point to improve their engineering skills and want managers and leaders to be the central person in solving issues internally and externally knowing what's possible with deep learning.
Testimonials of the G-Certified

System Consultant in Printing Business
"My company is switching its business model to an AI-oriented one, and I have decided to transform myself from a system engineer/consultant to an AI consultant. For that, I started studying artificial intelligence-related technologies from scratch. All the concepts and ideas of Deep Learning were interesting and fun to learn. Thanks to the G-Certificate, I could comprehensively learn from the basics. We currently have 3 G-certified members in our company and we are promoting it company-widely. It is great that as a result, we are getting a common language with which we can talk about AI."

High School Student
"Well-known mathematician John E. Littlewood stated the following: "Exam is not really math, it's just a skillful game that you have to win to move on to the next level.". I think the G-Certificate exam is exactly this. It cannot claim itself as an absolute testament of skills and essence of a true AI engineer, but I think it is a fairly good introductory exam for deep learning and a good place to start. If you can understand multivariable calculus, differential equations, and linear algebra beyond the undergrad level, you should be able to do well."

ICT System Development /Product Planning
"I am currently in charge of product development of an "image-using anomaly detection system" which utilizes deep learning. I decided to take the exam to assess my own knowledge level and to see if I could use it to train my team members. Since the scope of the exam is very broad, I was able to deepen my knowledge and rediscover many things by studying for the exam, which gave me a great insight. As the field is still in its infancy, I believe that taking the exam on a regular basis will help me gain new insights."


Manufacturing Industry
"I took the exam to check my understanding of the subject. The exam covered not only deep learning, but also a wide range of topics from the theory of statistical machine learning to world trends, and in a good way, it betrayed my expectations. I also received a commendation for my excellent performance, which made me stand out in the company, and now I am in a position to recommend the G-Certificate to others and to teach them."

AI Engineer
"At the time, I was looking for a new job with the dream of becoming an AI engineer, and the purpose of taking the G certification test was to appeal for a new job. Most of the jobs for AI engineers were for experienced people, which was very tough for someone with no experience. However thanks to the knowledge I learned when I took the G exam, I was able to talk about things related to AI during the interview. I managed to get a job offer. I'm very happy."

ICT System Construction /Application Engineer
"From managers to engineers to data scientists, the G-Certificate exam is very useful. First of all, the scope of study is broad, and you need to learn the whole thing comprehensively. Even if you don't take the exam, just studying for it will be very useful for your future work. Once passing the exam and being certified , you can appeal your technical ability and knowledge. JDLA and its G-Certificate exam are getting more and more recognition and popularity and certification from a third party is very important. There is a place for those who have passed the exam to communicate with each other, which allows for interaction and motivation to further improve one's technical skills. Deep Learning is a fundamental technology for future system development, so I would definitely recommend the G-Certificate."
Deep Learning for ENGINEER
CURRENTLY NOT AVAILABLE IN ENGLISH
For Who?
Engineers with more advanced deep learning knowledge and actual implementation capabilities.
Requirement
Certified course attendance (online/in-class)
-> Completion of the course with proven skill-sets
Format
100 Multiple-choice questions in 120 min. (at site)
Past Examination Results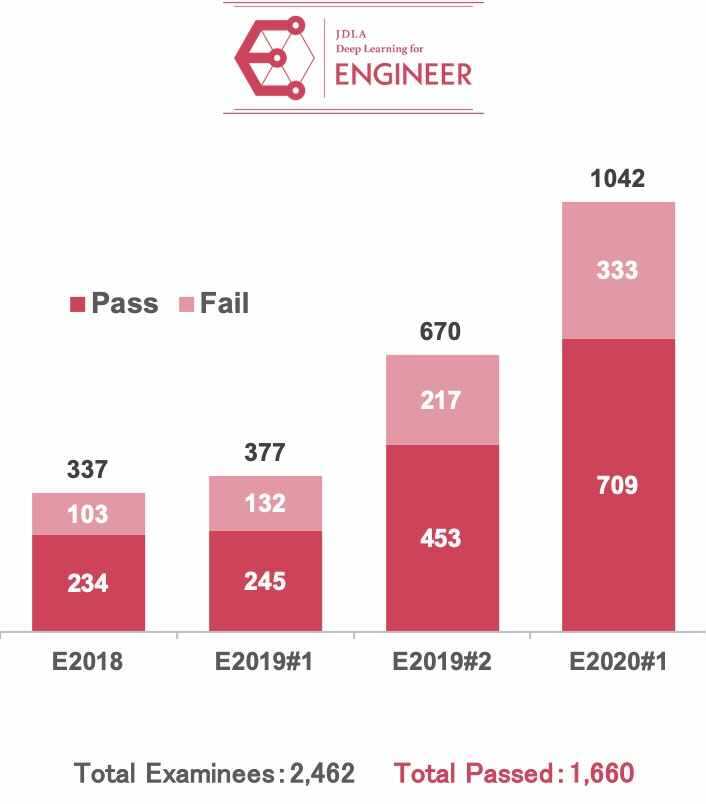 JDLA (Japan Deep Learning Association)
JDLA is a highly unique institution established by a collection of the very frontline academic experts and start-up founders having deep learning as their business core technology.
Its ecosystem involves an extensive number of large corporations keen to cultivate a deep learning talent pool and also has many individual evangelists who incuvate many self-governed initiatives and projects around the community.
The association has been earning strong trust from governmental institutions, ministries as their partners in strengthening industries around the nation, and its global network is ever expanding.
The certificate exams created by such an entity is, hence, a highly condensed cumulation of leading edge knowledge and insights and being certified by the exam will not just give an accreditation, but also an entry to join an ever-growing community abundant with future opportunities.
We take on various activities as our collective projects to catalyze healthy development of the industry.
Chairperson
Prof. Yutaka Matsuo,
Graduate School of Engineering, The University of Tokyo
Founded on
2017 June 1
Mission
To connect deep learning technology capabilities to fostering of Japanese industries' competitiveness.
Core Activities
Promoting industrial applications of the technology
Development of deep learning talents
Governmental/industrial/public advocacies
Cultivating international alliances/collaborations
Facilitating social dialogue on the technology
Relevant News/Articles
Six researchers who are shaping the future of artificial intelligence (2020 Dec. 9)

PM Suga's Digital Mission (2020 Sept. 24)

Japan to speed up to launch digital agency (2020 Sept. 18)
Keidanren chief eager to promote digitization and international cooperation (2020 Jun. 2)
Japan's IT firms enthusiastically open doors to overseas tech workers (2018 Nov. 18)