Study Group Outputs(2020-21)
AI governance and its evaluation
Report『AI Governance Ecosystem―Trusted AI with Industrial Structure―』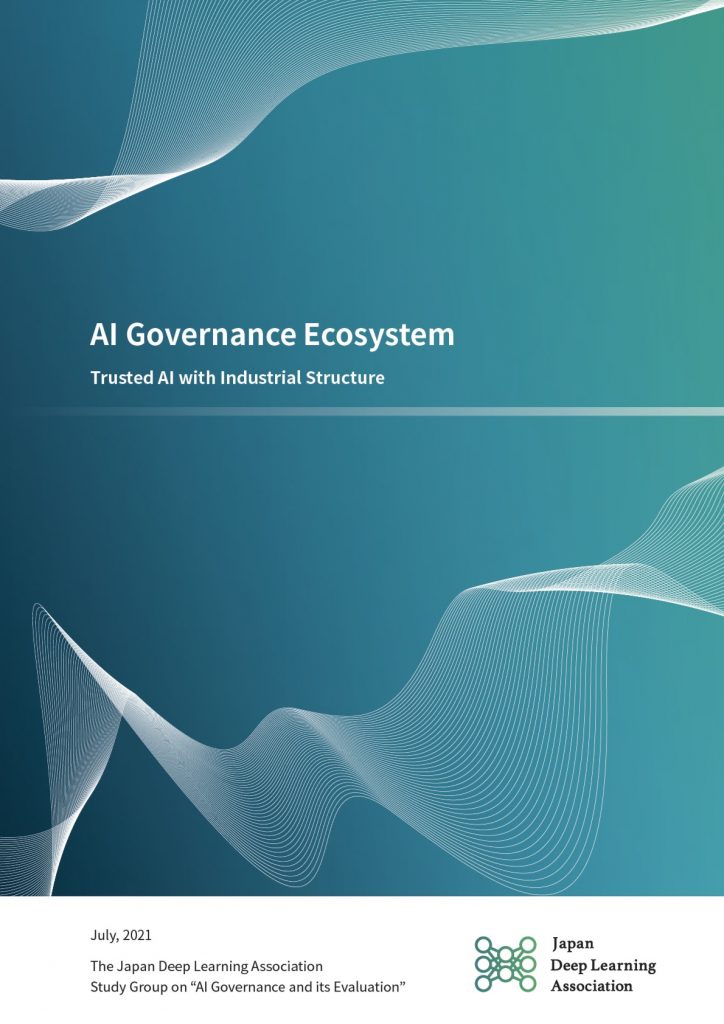 Recommended to establish "AI Governance Ecosystem," where various external actors interact.
The report proposes addressing the following three perspectives, in the process of placing AI related principles such as safety, fairness, privacy, and transparency into practice. It emphasizes the importance for AI governance discussions, and considers how AI services should be provided not only by single companies or organizations, but also with various other entities and actors such as external contexts and evaluation organizations. 
1. AI governance ecosystem should be established
2. Reliability of AI should be ensured by taking industrial structure into account
3. Practical examples of Japan's unique challenges and issues should be disseminated
※Please visit the study group page for each meetings and their summary reports
AI Governance Ecosystem Database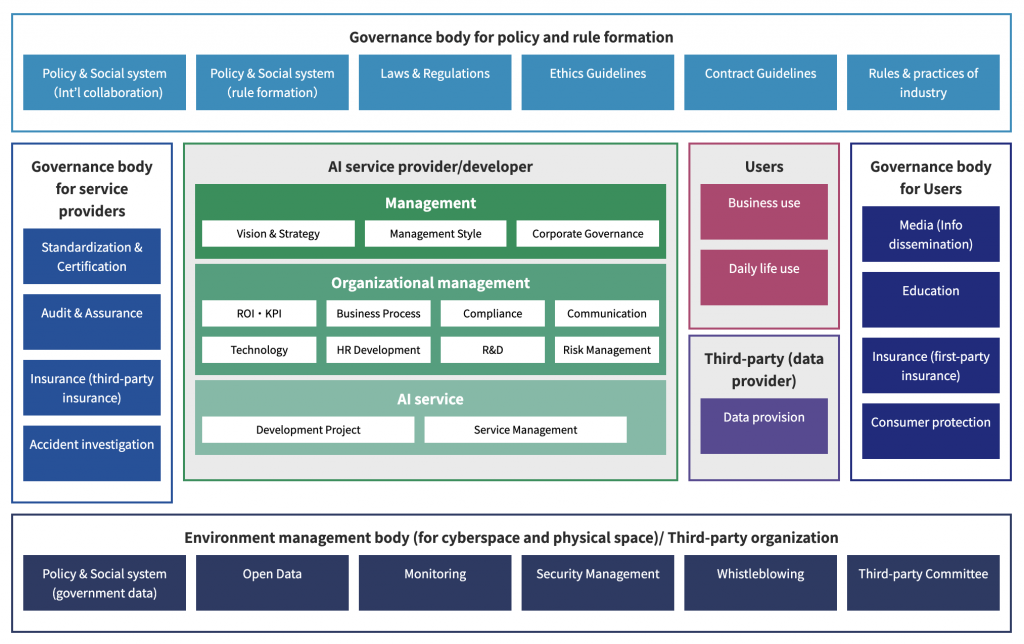 A collection of information sources on related initiatives/practices by each actors in the AI Governance Ecosystem.
※to learn more about the study group, please visit here